Interpower Product Development & Marketing Facility in Ames Celebrates 20th Anniversary
Posted on 3/28/22 8:51 AM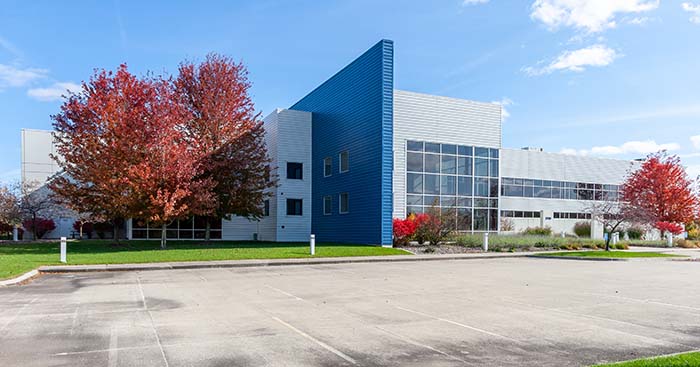 Product Development
In 2020, Interpower celebrated its 45th anniversary as an electrical cord set and component manufacturer. In March of 2022, the Interpower facility in Ames, Iowa, celebrated its 20th year as a Product Development and Marketing facility.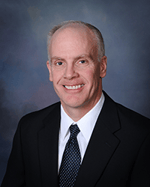 "When the facility opened," Product Development Manager Ron Barnett said, "we began moving testing equipment from Oskaloosa to our new lab here in Ames. Early on, we hired an International Power Source (IPS) technician, and after 2006 we began adding testing equipment as needed. My predecessor was heavily involved in the transition of equipment to Ames. Our CEO and several key Interpower employees also participated in the decision process of moving our testing equipment from Oskaloosa to Ames."
Immediately after the building was constructed, Interpower CEO Bob Wersen made sure both Product Development and Marketing had the furniture they needed. For Product Development and Barnett's staff, the main office area is adjacent to separate labs where tests are conducted. Beyond the labs looms a spacious warehouse.
According to Barnett, the testing apparatuses and equipment were moved in phases from Oskaloosa, and included in the first phase was the Temperature-Rise Station which measures how fast temperature rises from a power source. Next came the Flex Machine and the Crimp Cross-Section Station, the latter used to inspect crimps before a final inspection under a microscope where crimps are photographed and uploaded to a computer whose monitor displays the enhanced cross-section view.
Later, the Plug and Socket Breaking Capacity Test as well as equipment for the Tumble Barrel were added along with the UL 817 Abrupt Removal and Abrupt Pull Tests, and the Heat and Humidity Chamber. Another vital lab addition was the custom-made Burn Chamber for the Vertical Flame Test for cable, which is referenced in UL 62 and UL 2556. All of these testing apparatuses help Interpower ensure that its cords, cord sets, plugs, sockets, and other components meet and exceed worldwide agency standards.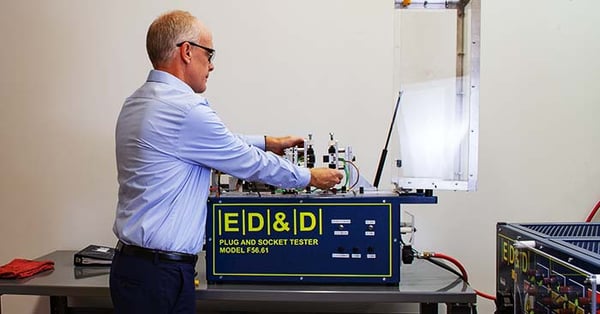 Barnett has spent his entire career in product development. Having conducted every Interpower test multiple times, Barnett is also responsible for creating test protocols and schedules, consulting with multiple agencies such as UL, hiring product development personnel, and creating Product Development budgets. Barnett is also a Technical Advisor on the International Electrical Commission (IEC) technical committee working group for Electrical Accessories for Direct Current (TC 23).
"One enjoyable challenge was starting out nearly from scratch, taking part in building our new test lab in phases—as our lab grew, we had to decide what chess pieces needed to go on the board and where they would land."
Barnett credits key employees in Oskaloosa for passing along vital testing information. "Learning what tests they were conducting frequently was a big plus. Having a decision-maker's role on what new equipment and tests should be considered out of necessity has been a pleasurable experience."
Barnett is also a believer in passing along knowledge and skills, which has been an Interpower staple since the company's founding.
"It's important," Barnett said, "to accumulate and pass along testing knowledge to new and even experienced employees. It benefits both Interpower and the employee, and translates into employee confidence and product reliability. It's both rewarding and humbling to be a part of that."
Marketing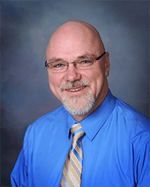 In 1995, current Vice President of Marketing Ralph Bright began his career in Customer Service at Interpower. During his 27-year span at Interpower, Bright has run the gamut of marketing duties such as creating monthly ad strategies, managing graphic designers, researchers, writers, creating budgets, and keeping current on global logistics and marketing trends in an ever-changing world.
March of 2022 is a special month for Interpower's Ames facility—it marks the 20th anniversary of the building that houses the Marketing and Product Development divisions. On Bright's desk, photos provide a visual time capsule of the event: one of wild grassland where the building now resides; another shows the Ames mayor and Interpower management breaking ground with traditional spades and hard hats.
"Before 2002," Bright says, "we rented modest office space in this area. When we moved into the new building, we employed three customer service representatives and our graphic designer. We added another graphic designer when we started projects for Tassel Ridge Winery." By then, Bright had already become the Marketing Manager.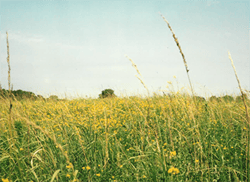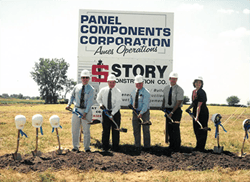 As Interpower grew, so did the need for innovative Web content to inform and update electrical professionals and customers worldwide. The answer, in part, was Marketing's addition of the "Green Room." When the cameras are recording, a lighted sign on an exterior wall reads, ROOM IN USE. Inside is an oval table and several chairs along with state-of-the-art video equipment. Special green paint makes it possible for digital backgrounds to be used behind guests being interviewed.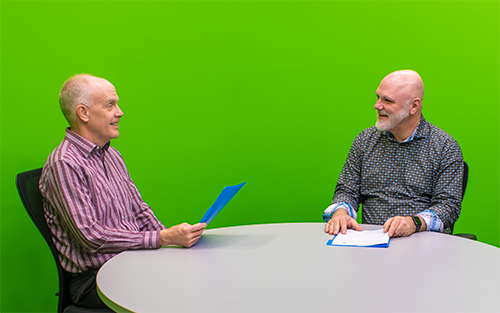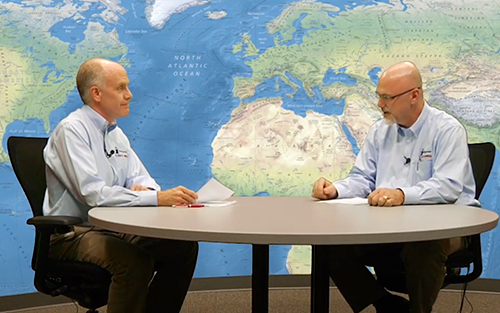 Bright also designed the encyclopedic Interpower content pages, which offer customers and industry professionals an array of practical and specialized knowledge for real-world electrical use.
Interpower content found in InfoPower and Connections articles assist customers, industry peers, and electrophiles in keeping current with changing standards, directives, requirements and approvals whether from UL, CSA, VDE, IEC or RoHS, or the Council of the European Union. Content ranges from comprehensive insights such as how to export country-specific electrical cord sets and components to calculating cord length and voltage drop; it highlights different manufacturing processes such as molding, cabling, and ultrasonic welding to Interpower's rigorous testing criteria which ensures every product meets or exceeds agency standards.
"Our customers reach out to us for solutions to ease their pain," Bright says. "Whether it's shipping delays, material shortages, or complex standards and directives, our goal is to provide customers with electrical knowledge in multiple formats. Our videos, e-newsletters, blogs, and whitepapers make that knowledge readily available."
Interpower content is available at https://www.interpower.com/ic/ and offers articles, videos, webcasts, whitepapers, and even a virtual tradeshow.
Topics: product development, Interpower Ames, power system manufacturing