The UL 94 Standard for Safety—Testing the Flammability of Plastics
Posted on 6/8/20 3:00 PM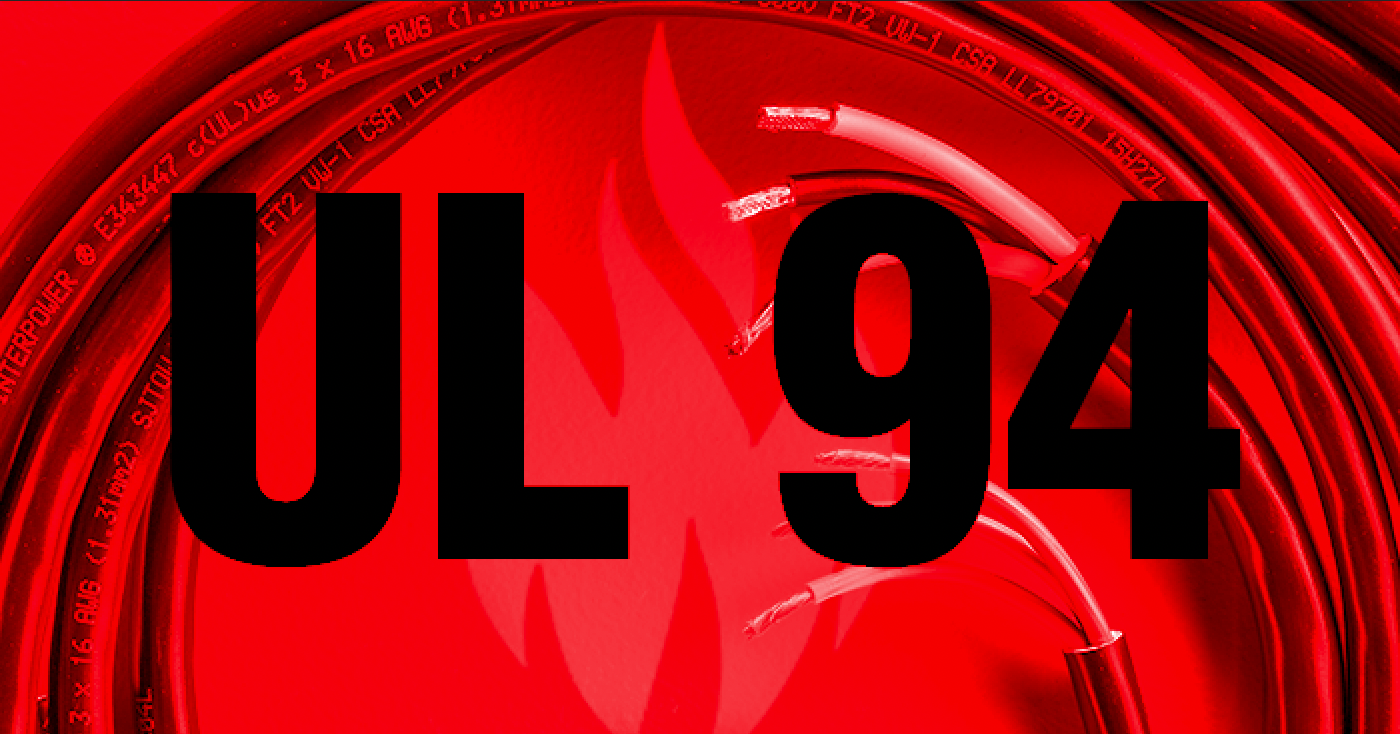 Underwriters Laboratories' (UL) 94 Standard for Safety Tests for Flammability of Plastic Materials for Parts in Devices and Appliances defines acceptable flammability ratings of plastic materials for parts in devices and appliances in North America. The First Edition of UL 94 appeared in September of 1972. And on September 16, 1988, the Department of Defense (DoD) adopted UL 94. Since then, there have been several updated editions of UL 94.
Two primary tests of UL 94 are the Horizontal Burn (HB) and the Vertical Burn (V) which provide testing parameters and ratings of ignition and burning times of plastics in electronic devices and components. An example may include the plastic(s) in sockets where the blades of a plug are inserted, or the plastic in power strips containing several outlets. These ratings are established using tests in which small-scale samples are subjected to a Tirrill burner flame ignition source. Unlike a Bunsen burner, the Tirrill allows the adjustment of both air and gas regulation.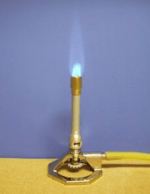 To achieve a horizontal (HB) rating, test samples are placed horizontally and the flame of the Tirrill burner is applied to the end of the sample to establish the exact length in mms per one minute of burn time. To achieve a vertical (V) rating (e.g., V-0, V-1, or V-2,) the test samples are placed vertically over the test flame (both at 10, and 150 mm) impinging on the bottom of the sample in 10 sec. cycles, and must extinguish within specified times, not burning to the top clamp or dripping molten material which ignites a cotton indicator (Please find the HB/V parameters in the table below).
Though Interpower continually tests its cords, cord sets and components during and after production, it may refer to a UL "Yellow Card" to determine the rating of various plastic materials. Yellow Cards contain testing data of previously tested materials. Manufacturers can obtain information on tested materials through UL's iQ Database, which replaced the UL Online Certification Directory (OCD). This saves the time and expense of submitting materials to be tested when those material ratings may already be documented.
The Vertical Burn Test contains three UL ratings: V-0, V-1 and V-2 which rate length of burning time and molten dripping occurring from the burning. V-0 is the best or safest rating, with V-2 being the least burn resistant.
"Historically, Interpower uses V-0 rated materials," says Ron Barnett, Interpower Product Development Manager. "That's the best rating relating to lower flammability characteristics. So if we find a new material we like, we can look at a manufacturer's specification sheet to see if that material has a V-0 rating. We look at Yellow Cards to see what the flammability ratings are for certain materials."
Does that mean a V-2 rating implies a safety hazard because it's more flammable than V-1 or V-0? "It depends on the application of the material being tested," Barnett says. "It may or may not be exposed to conditions were it could cause issues."
UL is a very fire-preventive organization, going back to its roots in the late 1800s. UL 94 does not include cable jackets. The testing parameters for that standard are found in the UL 62 standard (2556). But what about International ratings? The International Glow Wire Test (not a flame test) is used to simulate heating effects that may arise in malfunctioning electrical equipment caused by an overloaded connection or component that is overheating. Glow Wire methodology is covered in IEC 60695-2, and we will cover this methodology in a future article.
UL 94 HB/V Tables
UL 94 HB/V material will be rated:
V-0: if flame extinguishes within 10 seconds with no dripping
V1: if flame extinguishes within 30 seconds with no dripping
V2: if flame extinguishes within 10 seconds with dripping
Class
Orientation of Test Sample
Definition
Time of Burn Allowed
Flaming
Non-Flaming
UL 94 HB
Horizontal
Slow Burning

Not have a burning rate exceeding 40mm/min. over a 75mm span for specimens having a thickness of 3.0 to 13mm, or
Not have a burning rate exceeding 75mm/min. over a 75mm span for specimens having a thickness less than 3.0mm, or
Cease to burn before the 100mm reference mark.

UL 94 V-2
Vertical
Burning Stops
30 seconds
Yes
Yes
UL 94 V-1
Vertical
Burning Stops
30 seconds
No
Yes
UL 94 V-0
Vertical
Burning Stops
10 seconds
No
Yes
Topics: testing, safety, flammability test, ul 94