Part I. RoHS: Interpower's Commitment to Compliance in Europe
Posted on 4/13/20 2:11 PM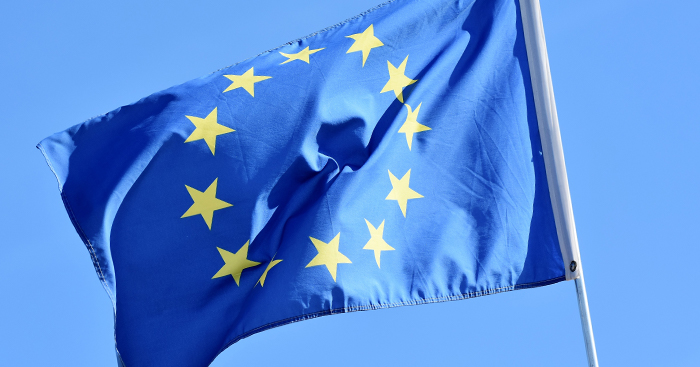 Restriction of Hazardous Substances (RoHS) is a European Union (EU) directive restricting certain "hazardous" substances used in electrical and electronic equipment in European countries. RoHS ensures electrical/electronic products used in Europe are RoHS compliant in not exceeding the maximum concentration levels for hazardous substances listed in the directive. Substances currently banned under RoHS: lead (Pb), mercury (Hg), cadmium (Cd), hexavalent chromium (CrVI), polybrominated biphenyls (PBB), polybrominated diphenyl ethers (PBDE), and four different phthalates: DEHP, BBP, BBP, and DIBP. Please find the "RoHS Table of Restricted Substances" below to find the full spellings of each phthalate and the accepted levels of each substance. All Interpower products manufactured for the European market meet RoHS limitations for each substance.
RoHS History & Iterations
RoHS Directives began with "2002/95/EC," shortly after the formation of the European Union in 1999. That directive and subsequent directives require all electrical/electronic products used in Europe meet RoHS compliance. The initial deadline for RoHS compliance was July 1, 2006. However, it should be noted that various categories, e.g., "medical devices", have different deadlines or exemptions based on the industrial applications for the equipment as categorized. In the case of medical equipment, patients would not be expected to wait for treatment based on the time it takes a company to retool machines to produce equipment and components for patients with debilitating and deadly diseases, especially if those life-saving products contain housed soldering that contains 3% more lead than is allowed by the directive.
RoHS Directive 2011/65/EU of 8 June 2011 "RoHS 2" was published in July of 2011, and implemented January 2, 2013. This directive is a European Commission (CE)-marking directive, meaning that for a manufacturer to qualify for a CE-mark, its products have to comply with RoHS directives (Article 30 of Regulation [EC] No. 765/2008). Though neither an approval nor quality mark, the CE mark signifies that European safety, health, and environmental requirements have been met exclusively for the European Union.
"It is essential to understand that the European RoHS Directive does not apply to North American products or any other products outside of the European Union market," said Joe Caligiuri, Product Compliance Specialist at Interpower.
The directive requires additional compliance record keeping from everyone in the supply chain. Additional compliance record keeping (10 years minimum) may include a conformity assessment, CE marking, maintenance of compliance throughout production, and self-reporting of noncompliance.
Amendment 2015/863 amending Annex II to RoHS Directive 2011/65/EU "RoHS 3" added four new restricted substances, all of them phthalates. These four phthalates (see table below) are mainly used as insulation plasticizers. RoHS 3 also added Category 11"catch-alls" such as vaporizers and cables less than 250V working voltage, as well as all other electrical/electronic products not covered under products in categories 1-10.
RoHS Table of Restricted Substances
Restricted Substance Name
Maximum Concentration
Lead
0.1%
Mercury
0.1%
Cadmium
0.01%
Hexavalent chromium
0.1%
Polybrominated biphenyls (PBB)
0.1%
Polybrominated diphenyl ethers (PBDE)
0.1%
Bis(2-ethylhexyl) phthalate (DEHP)
0.1%
Butyl benzyl phthalate (BBP)
0.1%
Dibutyl phthalate (DBP)
0.1%
Dissobutyl phthalate (DIBP)
0.1%
How Interpower Assures European Products are RoHS Directive Compliant
The Niton XL3t XRF Analyzer
"Interpower has taken steps to ensure products shipping to the EU are RoHS compliant. One of those steps was to purchase a Niton XL3t XRF Analyzer," Caligiuri said. The analyzer detects lead, mercury, cadmium, chromium, and bromates that reside close to the surface. Though the analyzer detects substances, it can't distinguish the type of chromium or the type of bromates, such as PBB or PBDE. This would require further analyzing if readings are too high in these areas. The analyzer cannot detect presence of DEHP, BBP, DBP, and DIBP. For these substances, Interpower's suppliers will need to provide that documented information.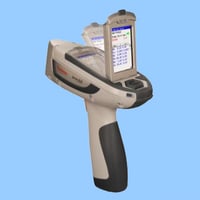 Niton XL3t XRF Analyzer Work Station & Niton XL3t XRF Analyzer
The screening process begins when the material is placed into the protective Analyzer work station. The operator selects the correct analytical mode for alloy or plastic. When the test is completed, one of the following results will
appear: Failed (noncompliant), Inconclusive (further testing), or Pass (compliant). For "Failed" and "Inconclusive" results, a XRF screening report is generated. The report is used when notifying the supplier. The supplier will be required to provide supporting documents (i.e., test lab reports or material information) as to confirm the RoHS status determined by Analyzer work station.
In part 2, we will explore how to become RoHS compliant, and get a glimpse into the future of a possible RoHS 4.
---
Topics: RoHS, European Union Compliance, international power components