Interpower Corporation's "Made in the U.S.A." is More Than Just a Slogan
Posted on 4/19/21 9:00 AM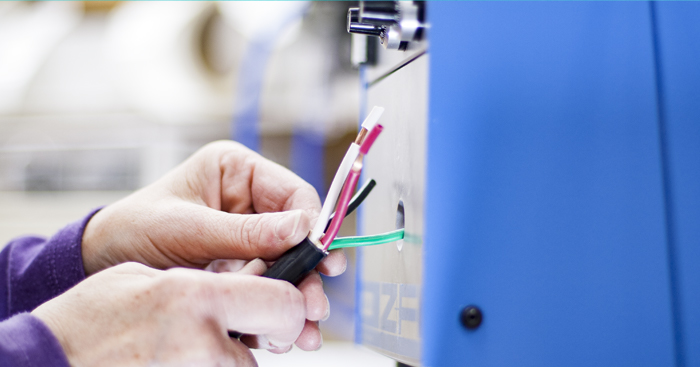 "Made in America," "Made in the U.S.A.," are iconic phrases implying craftsmanship, quality, and entrepreneurial spirit on a prolific scale. Prolific production of goods and services demands a robust logistics infrastructure to build and maintain a global presence.
The challenge to maintain such a presence comes from the nature of change itself, its unpredictability. From the winter of 2020 to the spring of 2021, global logistics found itself chained to a pandemic whose logistical lockdowns continue to slowly unfetter itself.
American Made
The U.S., though greatly impacted by the pandemic, appears to be faring better in its recovery effort than most other nations. During the height of the pandemic, the U.S. saw production spikes in certain sectors of its economy likely unseen since World War II. Ventilators and the cords that powered them were manufactured around the clock. Whiskey distilleries were temporarily turned into hand-sanitizer factories, and billions of masks were produced. Then miraculous news arrived in the fall of 2020: two vaccines for the pandemic were nearing the distribution stage.
American fortitude to succeed and enrich the lives of its citizens has been instilled since the nation's birth. While businesses in metroplexes along coastal areas likely garner more global attention within their spheres of media hubs, global success is no stranger to less populated heartland states such as the Dakotas, Nebraska, and Iowa. Perhaps the Merriam-Webster Unabridged describes its noun entry "heartland" the best . . . b: the central geographical region of the U.S. in which mainstream or traditional values predominate. While you won't find positive values or ethics listed on a balance sheet, they will likely play a major role in the numbers listed on a company's 990 form.
Iowa Made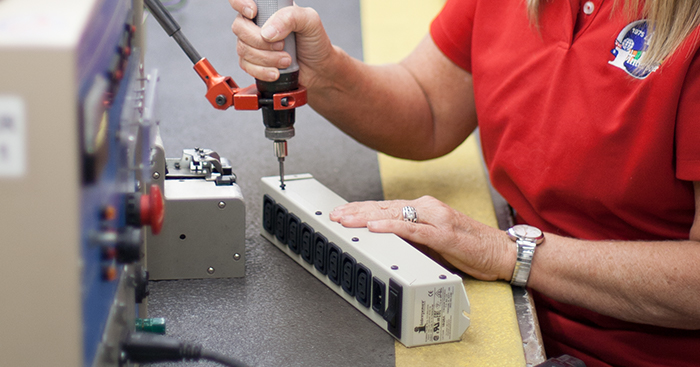 In 1993, Interpower began manufacturing its Accessory Power Strip in Oskaloosa, Iowa. By 1997 they were manufacturing their own North American power cords and cord sets. In 2000, they received approvals for their IEC C13 and C19 connectors having opened a new manufacturing facility in Lamoni, Iowa. In Oskaloosa and Lamoni, Iowa, "Made in the U.S.A." was on the rise. In 2004, the company moved its marketing and product testing operations to Ames, Iowa, as well as officially changing its name to Interpower Corporation.
In 2015, roughly 70% of Interpower's products were manufactured in the U.S.A. In 2021, that number hovers around the 95% mark.
"Most of our products are manufactured at one of our locations here in Iowa," said Mike Boyle, Vice-president of Manufacturing & Logistics at Interpower. "We have maintained our 1-week lead-time since March of 2008, and Same Day Shipping if the cord set or component is in stock. Customers shouldn't have to wait weeks or months to get electrical cords, cord sets and components."
The Roads Less Traveled
In March of 2021, the mother of all ships blocked much of the Suez Canal. The run-aground ship is a metaphor for a lingering pandemic and a shortage of seagoing shipping containers. Logistics in many parts of the world are still thawing from lockdown freezes at ports that affect land, sea, and air transportation. Fuel prices continue to rise.
Interpower's Purchasing Manager, Larry Utterback, on today's global logistics: "This is an extremely challenging time for purchasers to get components on a global scale," Utterback said. "Especially now, logistics is in a constant state of flux, as some suppliers are having raw material and labor issues while others are not experiencing that.
"Then there's the uncertainty of reliable transportation. We see that with air shipments—if you do get product on a flight, you will likely pay a surcharge. Less reliable is sea transportation due to port and rail congestion—it differs slightly from supplier to supplier . . . what type of product do they offer, and where are they located? What is the method of transportation?"
Good News! Cord Sets & Components with Sterling Service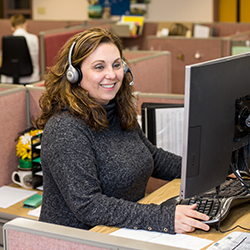 "Made in the U.S.A." also has a reputation for quality customer service. Many U.S. companies have gone the directory route where customers choose from a menu of prerecorded options—or they can simply leave a message.
At Interpower, from 7 a.m. to 6 p.m. CST, you can actually talk to a "live" customer service representative.
"Often customers ask, 'Where are your cords made?'" said Raina Baker, Interpower Customer Service Supervisor. "When we tell them we make them right here in Iowa, they love that. They love U.S.A.-made cords and components because they know our cords will ship the same day if we have them in stock, or with a 1-week U.S. lead-time if they are non-stock cords and components."
Topics: cord set, Accessory Power, USA Made Products, shipping, manufacturing