Incorporating Ferrites in Electrical Designs
Posted on 6/21/21 1:59 PM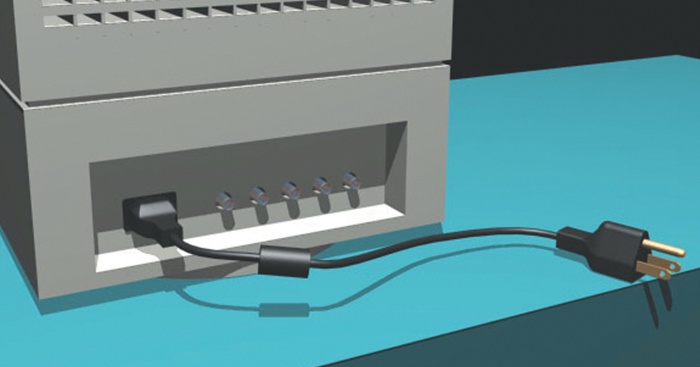 Electrical equipment emitting signals and their various frequencies can create enough Electromagnetic Interference (EMI) to interfere with or even damage nearby equipment.
While EMI and Radio Frequency Interference (RFI) are often used interchangeably, EMI is the more comprehensive term. While there are several components to suppress frequency noise—capacitors, inductors, shielding, magnets, etc.—another option is ferrites.
Ferrites
Magnetized ferrite beads work by suppressing low, medium, and high-frequency noise. Ferrites are beads (or a PVC compound containing such beads) that suppress EMI transmissions to and from electrical devices. Designed for suppression of signals between 25 and 300MHz, ferrites are commonly made of nickel-zinc (NiZn) or manganese-zinc (MnZn), offering medium permeability (penetrability) and resistive impedance. A combination of oxides from other metals, such as magnesium, manganese, copper, or cobalt, may also be present.
Ferrite beads are not resistors, capacitors, or inductors; however, they do share similar characteristics of each depending on the electric fields they encounter in their arrangement in electrical designs. Most of Interpower's ferrites are molded onto North American cords in PVC housing, but there is a snap-on version used both in North America and abroad as well.
When determining what kind of ferrite to use on a cable, there are several factors to consider: impedance range, frequency range, and size and type of cable it will be used on. When applying the ferrite onto the cable, Interpower recommends molding it four to six inches from the strain relief on the equipment end, or on the IEC 60320 connector of a cord set.
Interpower offers three different ferrites which can only be molded onto North American cable, plus the previously mentioned snap-on version which are included in the table below:
Part Number
Minimum Impedance
Impedance
Frequency
Cable Choices

25 MHz – 100 ohms

100 MHz – approx. 200 ohms

30-200 MHz

3x16AWG SJT fillerless PVC

3x14AWG SJT fillerless PVC

25 MHz – 104 ohms

100 MHz – approx. 213 ohms

30-200 MHz

3x18AWG SJT fillerless PVC

25 MHz – 137 ohms

100 MHz – approx. 250 ohms

30-200 MHz

3x18AWG SVT fillerless PVC

30-100 MHz – approx. 50 ohms

100-500 MHz – approx. 100 ohms

30-300 MHz

3x0.75mm2 PVC and rubber

3x1.00mm2 PVC and rubber

3x1.50mm2 PVC

3x18AWG PVC and rubber

3x16AWG PVC
Topics: electrical safety, product design, ferrites