Electrical Cord & Component Manufacturing, Accessory Power, and Warehousing
Posted on 1/23/23 8:35 AM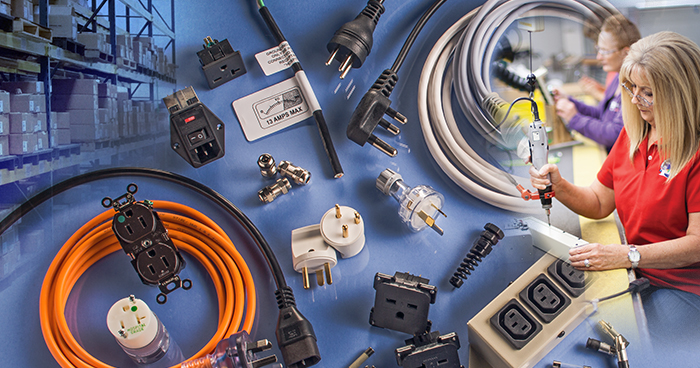 With numerous country-specific configurations of plug and socket patterns used worldwide, supply chains slowed by politics du jour, and inflationary dollars burning holes in many pockets, expanding into overseas markets may seem like a dream from a previous generation. How do businesses keep production schedules with supply chain chaos crouching near every dock, runway, railcar and shipping container?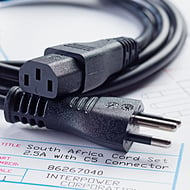 Orders placed locally, or in one's state, region, or country may be a popular business strategy in 2023. There are just two manufacturers of electrical cords, cord sets, and components in the U.S. One features same day shipping if the product is in stock—Interpower country-specific plugs, cords, cord sets and components are manufactured in Oskaloosa and Lamoni, Iowa, and continues to "bulk up" its inventories.
While Interpower manufactures as many country-specific plugs on international and North American cable as customers need, one sought-after design is combining an agency-approved, country-specific plug with an IEC 60320 connector on the opposite end while integrating accessory power strips, power distribution units, and jumper cords to power multiple equipment and devices making exporting electrical cords worldwide an economic reality.
Asian Production Slowdown
Recent Chinese lockdowns, protests, and the current Lunar New Year (a nearly month-long celebration observed by many Asian cultures) may further impede Chinese production—the decline in U.S. imports from China continues to shrink. In August and September of 2022, Chinese imports to the U.S. had plummeted 62% year on year.
Overall, U.S. imports via shipping containers have slowed to a crawl. As of January 2023, the Port of Los Angeles might resemble a ghostly port shrouded in fog. The number of ships waiting to berth in L.A. was 120 one year ago. As of two weeks ago, the Port of Los Angeles had one ship waiting to berth. To be fair, there aren't many ships waiting to berth off eastern and southeastern ports, either. In 2022, up to 50 ships waited to offload cargo at the Port of Savannah. According to FreightWaves, the number of ships waiting to berth at Savannah on January 6, 2023, was eight.
To Warehouse or Not to Warehouse?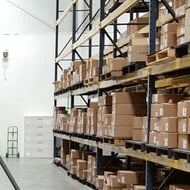 In 2022, not every manufacturer or distributor had the option of warehousing electrical cords, cord sets, and components—metals, resins, and chemicals were heavy on demand and light on supply. There are strategies across the board for not heavily warehousing electrical products. One is the ability to free up cash flow to become more agile and adaptable in the advent of catastrophes or other uncontrollable events. And, warehousing electrical products that stretch into years has its own inherent dangers—parts may become obsolete, or sit for so long that batches may not pass electrical continuity testing (fuses are particularly notorious for degrading).
A few advantages of stockpiling your warehouse:
Large orders are more easily filled
Customized packaging & labeling availability
Ship directly to customers
Repeat customers often have products shipped same day (in-stock products)
---
Topics: designing for export, Accessory Power, supply chain, Global Markets