Doing Business in a Global Market
Posted on 1/13/20 4:36 PM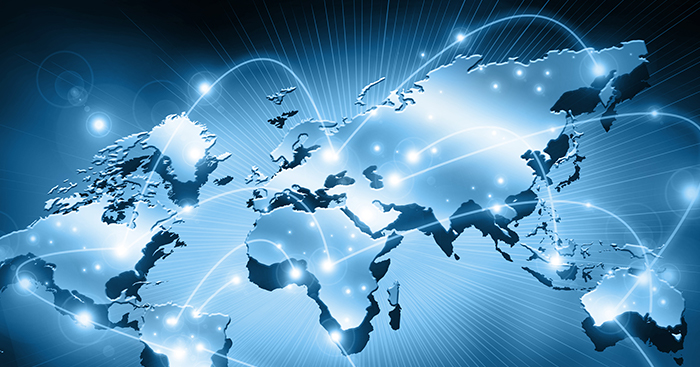 Excellent business opportunities are possible in global markets, but it is important to be knowledgeable in the desired country's standards. Each country has its own import/export requirements, so due diligence is needed to determine the regulations in order to successfully market a product in a specific country.
Staying Current
There are several reasons why it is important to stay current with the appropriate standards. "Agencies sometimes make changes to standards by incorporating new safety measures, special labeling, or adopting a new standard in order to eliminate an older one," explained Dan Ford, Technical Support Specialist at Interpower®. "You should work closely with safety agency engineers to get updates on changes that will affect your product. Talk periodically to knowledgeable suppliers, like Interpower, to keep informed of upcoming changes." It is also recommended to work with a reputable consultant or agency liaison.
Knowing the standards and then designing the equipment accordingly will help to avoid delays and/or quarantines at customs. It can assist with inventory control by helping to ensure that large quantities of product do not need to be scrapped (due to not being accepted into the country the product is being exported to).
"Being knowledgeable about the current standard also gives the manufacturer time to implement new requirements ahead of the cut-off dates for the old requirements. That way if needed, approvals can be updated and manufacturing stoppages can hopefully be avoided," Dan added.
Steps to Follow Before Exporting
Dan suggests these steps to follow before exporting a product to another country.
Research the applicable standards thoroughly before design begins and speak with the agency engineers, consultants, or liaisons responsible for the approval process.


Research critical component standards and speak with reputable suppliers about those parts regarding possible changes in the standards and special requirements that need to be met BEFORE design begins.


Verify country requirements for plugs and cords. If multiple versions are available in a country, find out from the customers what kind of plugs and cords are used by them.


Verify that all necessary paperwork is completed and confirm that no special rules for customs are violated. Violations could lead to having the product quarantined.
Examples
Dan shared some examples of companies who had problems exporting their product and/or were required to make changes to it because the standards of the country of export were not met in some way. These illustrate why it is crucial to know and follow the standards.
One customer included a 10A Australian cord set with a C19 connector with the equipment when exporting to Australia. The Australian customs authorities quarantined the equipment as a violation of IEC 60799 (per the standard, the connector may not have an amperage rating higher than the plug). The customer had purchased this cord from another supplier (who should not have sold these cords to begin with). When this supplier could not offer a solution, the customer came to Interpower for the correct information and the correct cord set.


Another customer had exported their equipment to Argentina. Included in the order was a cord kit which also contained cord sets for other countries besides Argentina. Customs confiscated the kit because special labeling rules were in place and the cord sets for those other countries did not comply with these rules.


A customer designed equipment for Brazil based on an old Brazilian standard and was unaware that Brazil had adopted a new standard. The cut-off date for new equipment to use the old system had expired. The customer had to redesign the equipment to meet the new standard.
Additional Resources
When exporting, staying current with that country's standards is vital to help ensure the success of that product. Interpower monitors changes in various standards and offers free technical support. For further assistance, please see Interpower's contact information below.
---
Topics: safety agency, product design, designing for export