Determining the Correct Plug Pattern in a Global Market
Posted on 6/18/18 2:41 PM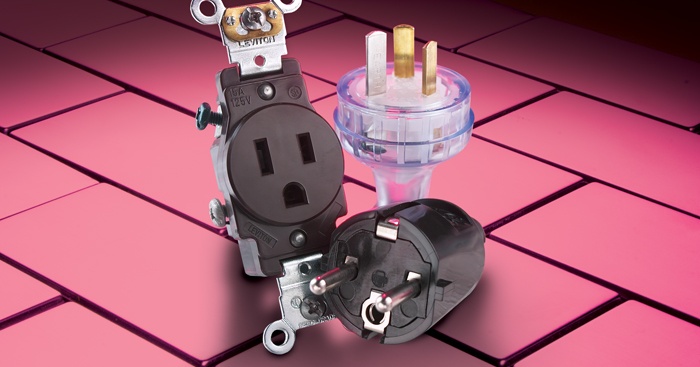 A basic definition of a plug and socket: meeting an electrical need by connecting electrical equipment to a power source. But as simple as that definition sounds, it needs to be noted that there are a number of different plug patterns used throughout the world, making it anything but simple.
It is important to determine which plug is the correct one so that it safely connects to the power source. "Manufacturers designing for global markets need to be aware of that fact and seek assistance from cord set manufacturers at the BEGINNING of the design of a product," said Dan Ford, Technical Support Specialist at Interpower.
Most plugs and sockets follow national and/or international standards which dictate physical and electrical characteristics, plus many countries have testing/certification agencies which state specific plug/socket requirements that need to be followed. "Additionally, plug and socket selections may be dictated by cable size requirements from the plug and associated power cord/cord set standards, as well as acceptability of usage with specific connectors, as outlined by cord set requirements," Dan explained.
Plugs and sockets can be rated for Class I (grounded) or Class II (ungrounded). Current ratings are set by individual standards and cover a wide range of applicational needs for global use. Plugs can be molded or rewireable. Molded (non-rewireable) parts cannot be modified after they are manufactured. A rewireable part can be disassembled and wired again after its initial assembly to a different cable.
It is essential to offer products that are easily adapted to the needs of the market of export, without requiring reconstruction by the user. Customers today expect to unpack and start to use a product as is, so knowing the electrical requirements of where the product will be used is crucial.
Common Plug Patterns Available at Interpower
Interpower offers assistance in choosing the correct plug pattern with the Guide to Worldwide Plug and Socket Patterns and Power Mains (Single-Phase). This guide gives the most frequently specified plug patterns for electrical or electronic equipment used in individual countries. "Interpower is also well versed with cord set safety requirements that can affect the choice of plug and potentially equipment design," Dan said.
Interpower carries a variety of plugs and sockets that are designed to meet electrical needs around the world. Most plugs are available as part of a molded power cord or cord set and many are available as rewireable. Product specifications can be found on the website for each of the plugs and sockets available through Interpower. These may include dimensions, panel cutouts, wire strip lengths, proper wiring information, flammability ratings, and maximum ratings for amperage and voltage. Most Interpower products have agency approvals.
Plug Patterns Available at Interpower Include:
Additional Resources
In addition to the Guide to Worldwide Plug and Socket Patterns and Power Mains (Single-Phase), for more information, see the Interpower Plugs and Sockets product page and the Featured Product page.

Interpower offers value-added services and free technical support. For further assistance, please see Interpower's contact information below.
Topics: electrical safety, designing for export, plugs & sockets