Defining IP 65 and NEMA 12/4 Enclosure Ratings
Posted on 10/7/19 6:59 AM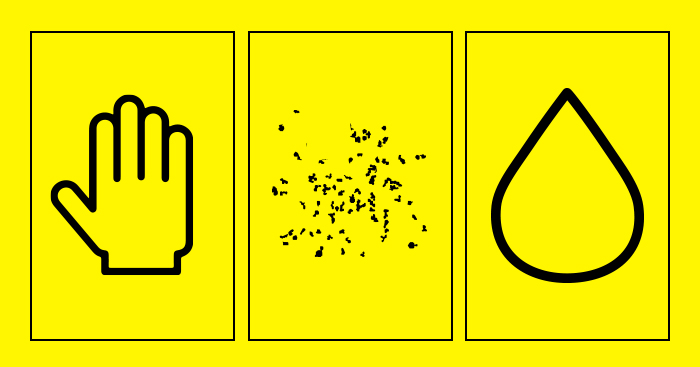 Dirt, dust, water—all "adversaries" of electrical products due to the potential damage they can cause. To help protect products from these elements, the International Electrotechnical Commission (IEC) and the National Electrical Manufacturers Association (NEMA) have created classification systems designating different degrees of protection, depending on the application, for enclosures of electrical equipment.
The IEC 60529 standard outlines an international classification system for the sealing effectiveness of enclosures of electrical equipment against the intrusion into the equipment of foreign bodies (e.g. tools, dust, and/or fingers) and moisture. This classification system utilizes the letters "IP" ("Ingress Protection") followed by two digits. An "X" is used for one of the digits if there is only one class of protection (e.g. IPX4 addresses moisture resistance only.) One of the ratings is called IP 65, which is a common protection rating for several different kinds of electrical products.
The NEMA 250 standard has outlined definitions for different types of enclosures, their usage, and the environmental conditions they are designed to protect against. One such rating is called NEMA 12/4, which helps protect various electrical products.
What Does an IP 65 Rating Mean?
In looking at the IP classification chart, a "6" as the first digit means the enclosure needs to be dust-tight and protected from the ingress of dust. A "5" as the second digit means it needs to have protection from water jets.
For more information, see the IP Codes chart found on the Interpower website.
What Does a NEMA 12/4 Enclosure Rating Mean?
The "4" in the NEMA 12/4 designation means enclosures are good for indoor or outdoor equipment and offer protection against falling dirt, windblown dust, or water (such as rain, sleet, snow, splashing water, and hose directed water).
The "12" in the NEMA 12/4 designation indicates enclosures are intended for indoor equipment and offer protection against falling dirt, circulating dust, lint, fibers, and against dripping or light splashing water.
The NEMA 12/4 combination rating means the features of both type 4 and type 12 are included in one part, such as a socket.
Applications for IP 65 and NEMA 12/4 Rated Products
Original equipment manufacturers (OEM) in industrial equipment and control panel applications can benefit from using IP 65 and NEMA 12/4 rated products, such as in convenience power sockets on control panels or in conjunction with power distribution devices in large electrical systems. Applications may include factory settings where water or fluids can frequently come into contact with enclosures, like equipment wash-down operations. Technicians and maintenance personnel may also utilize these kinds of sockets during preventive maintenance, troubleshooting, repairs, or upgrading of such systems.
Interpower Enclosed Sockets
A socket inside an enclosure is one example of an electrical product that incorporates the IP 65 and NEMA 12/4 ratings. Interpower offers IP 65 and NEMA 12/4 rated enclosed sockets for panel mounting. They have one mounting hole cutout to simplify the configuration of equipment which can assist with exporting to multiple countries. Each of the enclosed sockets can be for indoor or outdoor applications and include a locking and sealing hinged cover for when not in use or to prevent access. The hinged lid is designed to be mounted so it opens upward. One note: the IP 65 and NEMA 12/4 enclosure ratings apply only when the cover is properly closed and latched.
Interpower enclosed sockets with IP 65 and NEMA 12/4 ratings include:
Additional Resources
Interpower offers free technical support. For further assistance, please see Interpower's contact information below.
Source for NEMA 12/4 definitions:
NEMA Enclosure Types based on the NEMA 250 standard
---
Topics: electrical safety, designing for export, ingress protection, NEMA 12/4 Enclosure Ratings