Creating Made-to-Order Assemblies
Posted on 7/29/19 12:30 PM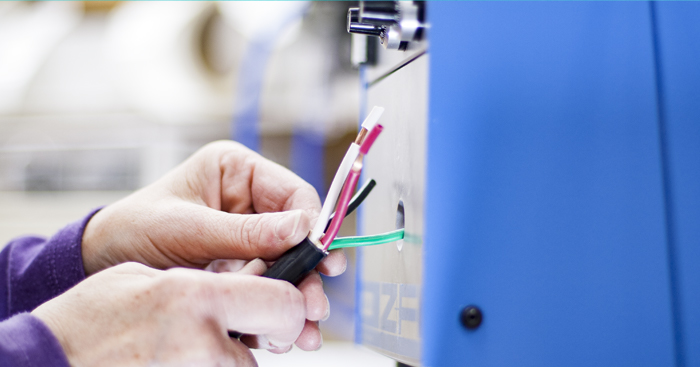 Made-to-order assembly: product created per a customer's specifications. Stock item: product specifications predetermined and found in inventory.
When designing a new product, many times a made-to-order assembly may be needed if a stock item will not fit the specifications required. If this new product will be exported globally, it needs to be a well-researched decision, as it is essential to be knowledgeable regarding the country's import/export requirements of the end user.
Made-to-Order Assembly Choices
Made-to-order assemblies can be created in a variety of ways, such as with specific lengths of cable or with different kinds of plugs. They may also incorporate a variety of accessories.
Cable

Cable can be cut into continuous or discrete lengths
and be available in different colors.
Power Cords and Cord Sets

When exporting products to multiple markets, power cords with different plug patterns may be required. Cord sets with different plugs and connector options are determined according to cord set standard requirements.
Accessories

Made-to-order assemblies could include: ferrules, ferrites, heat shrink tubing, and cable terminations.

Ferrules

A ferrule is an internal component that is used for better electrical contact in applications where the spread of bare strands could cause a problem. Ferrules can come in two styles—insulated and uninsulated. The insulator, which helps to eliminate arcing in the assembly, is added to the "top" of the ferrule.

| Uninsulated Ferrule | Insulated Ferrule | Double-Wire Insulated Ferrule |
| --- | --- | --- |
| | | |

Ferrites

A ferrite is a bead that reduces or prevents electromagnetic inference (EMI) from a device or to a device.

Heat Shrink Tubing

A shrinkable plastic tube is used to insulate wires and provide abrasion resistance and environmental protection for strained and solid wire conductors, connections, and terminals.

Cable Terminations

Cable terminations can come in a variety of configurations, such as: three bare wires; two bare wires with one ring terminal; two bare wires with one spade terminal; three ultrasonic welds; two ultrasonic welds with one ring terminal; three wires fitted with crimped ferrules; and three bare wires fitted with straight-style quick disconnects.
Additional Resources
If there are questions about how to start exporting or how to design, build, and/or maintain products for global markets, contact Customer Service at Interpower. This specially-trained team can answer questions, along with a Technical Support Specialist, a Product Compliance Specialist, Product Development Specialists, and a Quality Assurance Coordinator. Interpower also has a dedicated team of manufacturing professionals who are able to make a wide variety of electrical assemblies.
Interpower offers free technical support. For more information, see Value-Added Services. For further assistance, see Interpower's contact information below.
Topics: made to order, MTO, special orders, cable made to order, power cord made to order