Cable Market and Safety Agency Strategy
Posted on 1/4/18 3:30 PM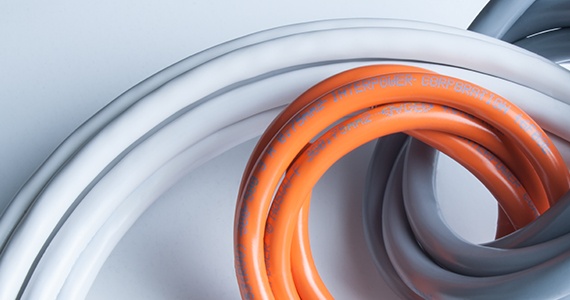 For electrical or electronic products that use cable, the end destination of the product will determine the type of cable that will need to be used. The end destination will also determine which safety agency should be contacted to obtain approvals on the cable.
Determine the Market and the Safety Agency
"To begin with, the manufacturer needs to decide on where the product will be marketed to. The market determines which approvals will need to be obtained, which in turn determines which safety agency a product should be submitted to," explained Joe Caligiuri, Product Compliant Specialist at Interpower.
Learn the Requirements of a Safety Agency
Sometimes one country will accept another safety agency's testing results. "An example would be submitting cable to VDE, a German safety agency. After testing, they will issue a report. If a manufacturer would also like approval from another safety agency, several other European safety agencies will accept the report from VDE and no further testing would need to be completed," he added. It needs to be noted, however, that it depends a lot on the country or region. If the cable is to be submitted to China for approval, for example, testing will be required by a Chinese safety agency. Tests from other agencies are usually not accepted.
"It is necessary to learn the requirements of the safety agency that a manufacturer will be submitting the cable to for approval," Joe said. For example, an agency may require specific types of cable to be submitted for approval. Some agencies approve different cable types regardless of color, while others certify cable type size by a specific color. If an agency certifies by color that means all of the different colors would need to be submitted to that agency.
Interpower Manufactured Cable
Interpower manufactures the following North American cable types: SJT, SJTO, SJTW, SJTOW, and SVT. The sizes include 18AWG up to 12AWG. All are approved by UL and CSA. The cable is available in the conductor color codes of black (line), white (neutral), and green (ground) and also in brown (line), blue (neutral), and green/yellow (ground).
Interpower manufactures H05VV-F in sizes 0.75mm2 up to 2.50mm2. All of these sizes have approvals from VDE (Germany), Semko (Sweden), OVE (Austria), Dekra Kema-Keur (Netherlands), and Department of Fair Trading (Australia). Some sizes also have KC (Korea) and CCC (China) approvals. The cable is available in the conductor color codes of brown (line), blue (neutral), and green/yellow (ground).
For more specific information on Interpower manufactured North American and H05VV-F cable, including cable color options, contact Customer Service.
Additional Resources
For more information on the complete line of North American and international cable offered by Interpower, including cable manufactured by Interpower, see North American and International Cable. See also the Featured Product pages on North American Cable and Interpower International Cable.
Interpower offers free technical support. For further assistance, please see Interpower's contact information below.
Topics: cable, safety agency, international cable, designing for export